October 13 - October 15, 2022
2022 Women of Color and Capital Conference
Women of Color and Capital™ is where diverse women entrepreneurs and professionals come together to learn about money, finance, business capital and investing from a 360-degree lens.
WOCXC is a black woman led initiative with a global collection of savvy financiers, entrepreneurs and professionals with a wealth of finance knowledge to share.
IN PERSON / VIRTUAL - All panels, keynotes, masterclasses and breakout sessions.
_ _ _
Professional Development Approval/Sponsorship Letter - Request professional development approval or reimbursement from your company to attend the WOCXC Conference. Click HERE
Interested in sponsoring WOCXC? Click HERE
Interested in speaking? Click HERE
- - -
*COVID-19 Requirements: Please note this event will be in-person. Proof of vaccination is required for all events. Attendees are required to show proof of vaccination upon entry of all events. WOCXC is following COVID-19 guidelines, requiring vaccinations and will continue to be guided in the decision-making by focusing on the safety and health of the community.
You will be asked to demonstrate receipt of vaccination by providing a copy of the CDC vaccination card, a government digital vaccination record, or documentation from your healthcare provider. Additional Covid-19 protocols will be communicated prior to the event.
___________________________________
Thank you for joining us in our mission to create more access to capital!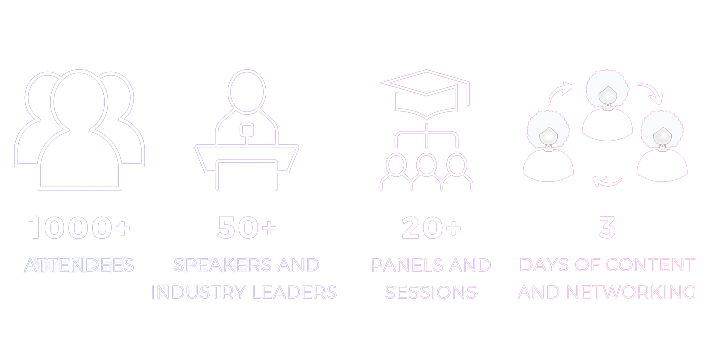 Women of Color and Capital
Attendee Profile
Join us for Women of Color and Capital Conference where we connect entrepreneurs and professionals with a passion for learning about the financial tools, achieving financial freedom, obtaining capital, growing their businesses, and uncovering executive leadership opportunities in the financial industry.
TOPICS
What we are talking about at the WOCXC Conference
Working with Financial Advisors
Wealth Building Through Financial Tools
Investment Advisory - What are the Investment Options?
Alternative Forms of Financing Your Business
Steps to Becoming an Investor
For more information please contact us: